What Others Are Saying about Straubcos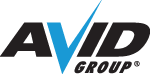 Having assisted Paul Straubinger with the development of Atlas Commerce Park in Orlando, Florida, I can say that Straubcos is one of the finest companies I've worked with. I was impressed with how well Paul simultaneously kept up with all facets of the development, from the design and permitting to construction and tenant coordination. I do not recall a single instance when Paul let corners be cut. On the contrary, I believe Paul viewed this development as a legacy to which he would be proud.

I have been a capital provider to Starubcos for the past 5 years. They are knowledgeable about the market, and a very savvy owner operator. They build a great product for an impressive tenant mix. Most importantly they are easy to deal with and good people.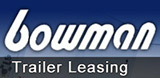 I have known Straubcos and more specifically, Paul Straubinger for almost 10 years. I've negotiated and completed many transactions with Straubcos over those years and I have always found the company to be honest and of the highest integrity. They are extremely knowledgeable on commercial properties in the Orlando market and have always been able to find a workable solution for our needs. If you are looking for commercial real estate in Orlando, Straubcos is the company to call!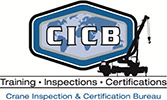 CICB has had the pleasure of leasing from and working with Straubcos for over five years. Paul listened to our needs during the initial build out and continues to work with us as our business continues to grow. The quality of service and professionalism we receive from Paul and his staff is second to none. We look forward to many more years of continued success at our current location.

Having the privilege of dealing with Paul over the last 20 years, I have not only had the opportunity to witness the amazing work ethic behind his success but also the level of integrity in being a client for many years.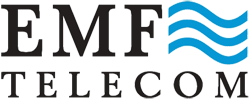 We've been a tenant with Straubcos and Paul Straubinger for many years. We've always felt welcome and never had to ask twice for anything. Paul and his crews have always maintained our building to a very high level with very professional people. It is a great place to do business.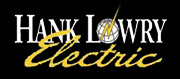 At Hank Lowry Electric we have worked with hundreds of contractors over the years. It is always a pleasure to work with a firm who constantly displays high professional standards. Straubcos is one of those companies. Whether we're dealing with Paul or any of his staff, the information we receive is always accurate and on time, from drawings and specifications to completion and payment. Straubcos clearly sets itself apart from the rest with their persistence in building a quality project without cutting any corners. We are proud to be associated with Straubcos and would recommend them to the fullest extent to anyone.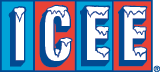 We were looking for a new location close to Orlando International Airport when our broker told us about Straubcos Commercial Real Estate Solutions. Our requirements were not your typical warehouse with a couple offices. Instead, we needed a classroom for formal teaching, lab area for hands on teaching plus offices with warehouse space to conduct our day to day business. Paul Straubinger at Straubcos worked with us until the perfect design was agreed to by all parties. The construction started and the build out was completed by the date promised. No short cuts were taken, and the finished product was nothing but professional. After we moved in a few minor problems popped up, but were handled in a timely manner and usually in the same day the work order was placed. Paul and his staff are professional, tentative to our needs and just great people to work with overall. Would I recommend them to someone in need of commercial space? The answer to that question is simple – without a second thought YES. "Thank you" Straubcos, we love our new home.

iGPS has been a tenant of Straubcos for almost five years. The thing I value most about working with Straubcos is the commitment to their tenants. They have been flexible, attentive, reasonable and true to their word! I highly recommend Straubcos as a provider of quality flex space within the Orlando market. Thanks for being a true partner!

"Straubcos did a great job from conception and design to contract management, and then on through construction. This was a significant investment and Linder can highly recommend Paul Straubinger, Jason Vix, Darek Louche and the entire Straubcos team."
Established in 1953, Linder Industrial Machinery Company is an off-road heavy equipment distributor with 16 locations in key cities throughout Florida, South Carolina and North Carolina. Linder recently expanded their customer support by opening a new Orlando branch that sits on 4.7 acres at 23 Taft Vineland Road. After investigating several companies, Linder chose Straubcos to build their state of the art Orlando facility. The 22,000 sq. ft. facility features over 14,000 sq. ft. of service area with six service bays, full-lubrication & air systems, an undercarriage & welding shop, two 5-ton overhead bridge cranes and an eco-friendly washbay recycle system. The parts warehouse with truck well and dock leveler is over 5,000 sq. ft. The showroom and offices are over 2700 sq. ft. with a custom design to create a unique customer atmosphere.

Our firm has had the pleasure of working with Straubcos over the years in many real estate and lease transactions. Their customer focused approach to business is self-evident by their industry knowledge, responsiveness, can-do attitude, and focus on getting the deal done. They are the right company to have in your corner.

You made this 'seek a subtenant-help us out of this lease' task a quick, professional, and painless experience for Penhall Company. You were able to secure a prospective candidate tenant surprisingly fast. You handled all the paperwork, lease Amendment, proposals for exit repair (to floor) work, and negotiations brilliantly. For all my years of working with leases and the struggles that often go with working out a deal, you made the entire process smoother than my expectations. Bravo, Paul. Well done.
We were very satisfied with the way Paul Straubinger and Straubcos handled the sale of our 15 acre Sidney Hayes Rd., Orlando, FL property in 2014. Paul successfully secured buyers and guided the transactions to successful closings for a complicated sale to two unrelated parties. He also assisted in numerous ways during our rehabilitation of the motor freight terminal located on the property. We were particularly impressed by Paul's immediate responsiveness when something was requested. I highly recommend Paul Straubinger and Straubcos for real estate services in the Orlando, FL area.

Paul Straubinger of Straubcos Commercial Real Estate Solutions assisted our firm with an out-of-state building acquisition and re-lease of a portion of that property. He and his firm handled every facet of the transaction: coordinating with listing agents, later with our attorney and the seller's attorney crafting a rock-solid sales contract, and eventually to a well-executed closing. They're a top notch commercial specialist, and the best our company has ever dealt with in commercial real estate in the nine states where we have locations. They even assisted us with the design-remodel phase with local contractor alignment. We highly recommend Straubcos for your commercial real estate needs in the Florida Market.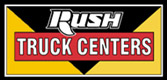 Paul, I just wanted to send you a quick note regarding Rush Enterprise's business relationship with your company. As you know we have had many dealings with Straubcos Commercial Real Estate over the last several years and I wanted to tell you how much we appreciate the way you do business. In the business world today very few things go exactly as planned. What separates your organization from others is how you handle these situations. Many companies would rather run and hide when tough situations arise. Straubcos has always stood up and communicated with us about what the challenges are and has given us options that solve the problem. At the end of the day it boils down to integrity, doing what you said you were going to do. This is where you stand above your competition, you get things done. Rush looks forward to our continued relationship and the mutual growth of both of our companies.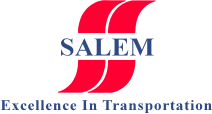 Salem has been leasing our Orlando facility from Straubcos for over ten years. During this time, it has been a pleasure to work with them—we could not have asked for a better landlord. They have been responsive to our requests, and have gone out of their way to help even in matters unrelated to lease. On matters related to our facility, they have demonstrated exceptional creativity and competence, and have been more than fair in every instance. We look forward to a continuing relationship.

I would like to take this opportunity to thank Straubcos for all of the hard work they have done on behalf of Schneider Resources, Inc. I have been affiliated with Paul and Straubcos Commercial Real Estate Solutions for approximately ten years. They have been instrumental in finding cost effective parking solutions for Schneider in the Orlando, Florida region. Paul has always gone above and beyond for Schneider. He is consistently helpful, responsive and professional. I feel very fortunate to have Paul as my "go to" person in the South.

Straubcos Commercial Real Estate Solutions went above and beyond to consummate a large fee transaction for one of our partner's expanding companies in Orlando. After a review of the regional market, I was directed to Paul Straubinger by numerous key players. Our firm is a 75 year-old commercial real estate development firm and we are keenly aware of those few individuals that show a high sense of professionalism. We would again direct our clients to Straubcos and would feel exceedingly comfortable that they were being treated in the proper fashion.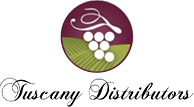 I would like to express the outstanding experience of working with Straubcos. We have been a tenant of theirs for one year now and could not speak more highly of this organization. Their entire team consists of attentive, ethical, and hard working professionals. Straubcos is a family company with exceptional core values. They consistently have demonstrated to us that our needs are always their first priority. We are extremely satisfied with their integrity and greatly appreciate the comfort of continuing a long-lasting business relationship with them.